Russian Translator Pro Cases: What We Translated This Week – June 4, 2021
Every week we share information about our current translation projects to help our clients better understand the scope of work, subject fields, and industries where quality translation and localization services can make a difference.
English-Russian Translation and Revision of SaaS Company Materials for New Employees
The project included translation of a company microsite to welcome new employees, introductory emails from company management, the list of terms and abbreviations, as well as revision of previous translations done by a third-party supplier of translation services.
Two-Year Contract with an International Organization
This is a major event for a boutique translation agency like us. We took part in a tender process a month ago: prepared all documents, passed a translation test, and won the contract for translation of reports and program documents for one of the largest international organizations. Over the past three years, our portfolio of clients in this sector has significantly increased. Subject fields cover a variety of topics from countering violent extremism and women's empowerment to disaster management, preservation of cultural heritage, and youth development. 
Russian-English Translation of a Video Script for a YouTube Channel
Last month we started cooperation with a famous Russian YouTube blogger. He has launched a new product review channel in English. The purpose of this channel is to engage a larger English-speaking audience, increase the coverage and revenue of his video blogging business.
Russian-English Translation of ToR for a Community Services Project
This is a part of our new contract with an NGO helping to establish a referral service platform to render psychological and legal assistance to the population of several remote locations in Kyrgyzstan.
English-Russian Translation of Press Releases and News
As a part of an ongoing localization project, we continue translating website articles and press releases for an international philanthropy organization. This week we translated several news posts and press releases.
Every translation project is unique, therefore we always try to go deeper, study the context and details to ensure perfect translation on time and within the budget. Feel free to contact us and discuss your translation needs: click the GET A QUOTE button or start a chat, and we will get in touch with you as soon as possible.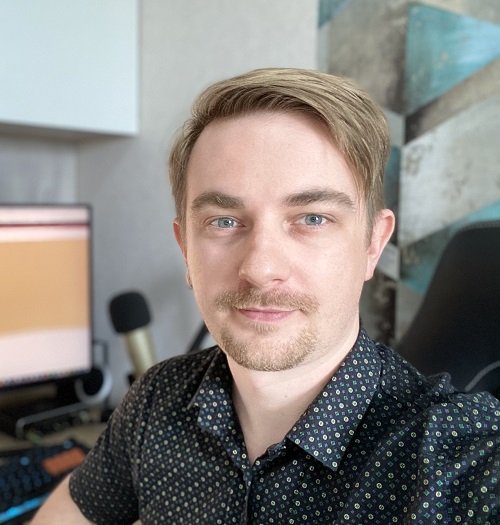 Author: Simon Akhrameev
Founder of Russian Translator Pro
Certified translator with over 13 years of English-Russian translation experience, working with international organizations and companies from the US, the UK, and Russia. Since 2007, I and my team successfully completed hundreds of translation projects and helped dozens of businesses enter the Russian-speaking markets. With my expert knowledge and long-term experience, you can expect top-notch translation services always delivered on time.
NEED ENGLISH-RUSSIAN TRANSLATION?
MAKE YOUR ORDER TODAY AND
GET 10% OFF