Russian Translator Pro Cases: What We Translated This Week
If you never ordered translation before, you can hardly imagine the number of domains, companies and organizations that require translation services. Every translation project is unique and we have to consider multiple aspects to provide the right set of services depending on the client requirements. These can include working with different files formats, performing various tasks (translation only, translation + editing, glossary compilation, desktop publishing, etc.).
This week we translated 21,570 words for six clients:
Russian-Kyrgyz translation of contracts and dealer agreements for M.V. Frunze Metalworking Factory
We have recently added Kyrgyz-Russian and Russian-Kyrgyz language pairs to our set of language directions. For me, as a translation company owner, it seemed to be a very complex and risky task to start working in a very rare language pair. It is hard to evaluate the results, as my knowledge of the Kyrgyz language is far from perfect, therefore I tried to apply the same 3-stage quality control approach we use for Russian-English and English-Russian projects. We found several translators, conducted tests, and selected one translator and one editor. Editor proofread the text after translation, the client's legal representative cross-checked the translation and provided feedback. In general, the client was satisfied with the translation with only a few comments regarding the terminology. The translator applied relevant changes and the project was successfully accepted.
English-Russian translation of articles, valedictorian speeches, interviews about cultural heritage conservation, and PR texts
In 2019, we signed a localization contract with an international non-profit organization. This was a 1-years project for website translation consisting of over 700,000 words. When the translation of old content was completed, the client extended the contract for continuous localization of new website content on a weekly basis.
For over 2.5 years, we accumulated an extensive Translation Memory which helps us to ensure faster translation of repeated content and provide repetition discounts which save up to 20% in terms of delivery time and cost of translation.
English-Russian consecutive interpreting and translation of job announcement for an international organization
This is another interesting long-term project related to training for children and youth aimed at eliminating gender stereotypes, raising awareness about gender issues, and developing leadership skills. We started working on this project in Summer 2020. Since then, we translated multiple training materials, handbooks, videos, presentations and also provided online consecutive interpreting for project meetings.
English-Russian translation of survey materials, presentation, and questionnaires for Countering Violent Extremism project
This project included multiple files, one of them was a presentation with non-editable text on images. We had to extract the text using an OCR tool, recreate diagrams and other image elements from scratch, translate the text and place it on images so that the Russian version looks exactly the same as the original.
We have been working with projects on countering and prevention of violent extremism since 2018. Over the years, we processed hundreds of documents from different international organizations dealing with this global problem and developed a special style guide and a comprehensive glossary with over 500 entries covering all aspects of CVE and PVE. This topic is very sensitive and requires a meticulous approach to ensure that every stakeholder understands complex concepts and terms properly.  
Russian-English translation of a video script for a famous Russian YouTube blogger
Video translation is getting more and more popular these days. Many creators want to expand their coverage and work with new audiences in their native languages. We translated many video subtitle projects for companies, but this is our first cooperation experience with a YouTube blogger.
The client provided us with a video and a Russian script. In this case, he decided to produce a new video in English, rather than simply translating subtitles or dubbing the existing video. Therefore, we did not have to work with lip-syncing or observe the timecodes.
Russian-English translation of an entrance application and an essay
A thirst for knowledge deserves our respect. Being a translator means that you have to be a life-long learner to succeed in our complex market environment of intellectual services. Therefore, we are really glad to help other people who are striving to upgrade their qualifications. This time we helped a university teacher with his entrance application and an essay translation.
Russian Translator Pro team can get you covered with comprehensive Russian linguistic services and provide top-notch translation with a quick turnaround time at decent prices. You can request a free quote or get in touch with us via email to discuss the details.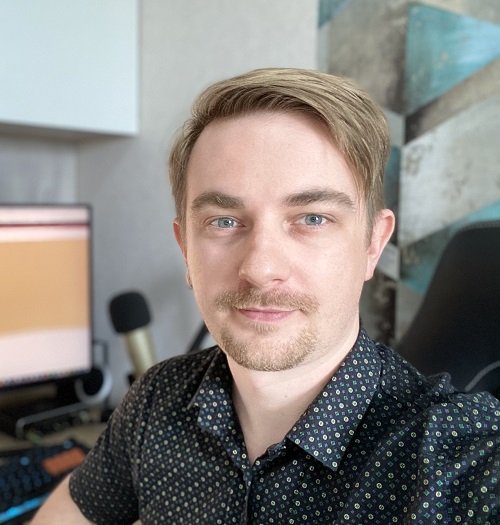 Author: Simon Akhrameev
Founder of Russian Translator Pro
Certified translator with over 13 years of English-Russian translation experience, working with international organizations and companies from the US, the UK, and Russia. Since 2007, I and my team successfully completed hundreds of translation projects and helped dozens of businesses enter the Russian-speaking markets. With my expert knowledge and long-term experience, you can expect top-notch translation services always delivered on time.
NEED ENGLISH-RUSSIAN TRANSLATION?
MAKE YOUR ORDER TODAY AND
GET 10% OFF