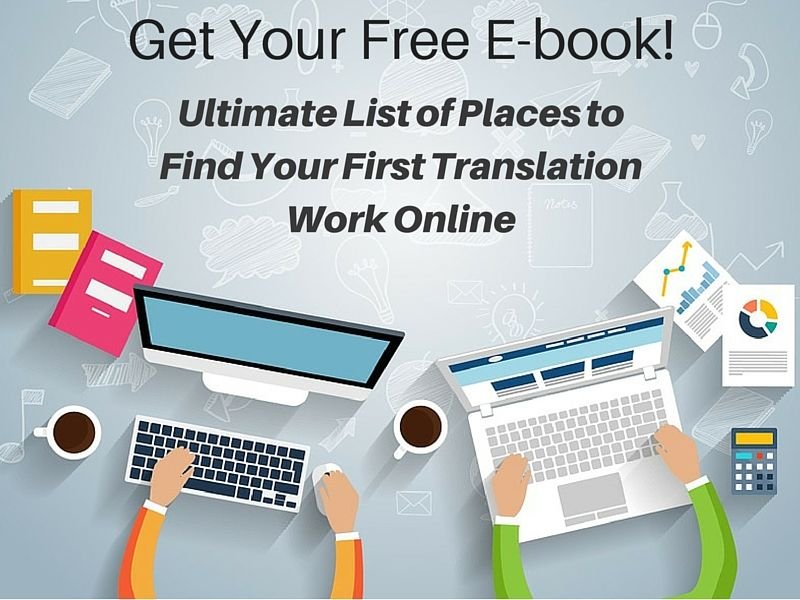 Translation industry is constantly changing with an increasingly large number of translators working on a remote basis. Today there is no need to spend the whole day in a translation agency or a company office. You may shift to freelancing, find your first translation work online and start earning money in just several days.
According to my recent survey, a translator can find the work within the first week of searching. However, due to the excessive amount of information and high level of competition, it is not always possible to find websites and resources that can serve as the launch pad for freelance translators.
I know how hard it can be: you don't know where to start and what to do, moving along using trial and error approach.
[Tweet "Download a free e-book: Ultimate List of Places to Find Your First Translation Work Online"]
Therefore, to make your first step a bit easier I prepared this free e-book:
Ultimate List of Places to Find Your First Translation Work Online
This book includes a large list online resources where you can find the first translation work online, for instance, dedicated translation portals and platforms, freelance marketplaces, Facebook and LinkedIn groups. I provided a short description for each position in the list including benefits and disadvantages of each resource. Thus, you will be able to decide if it fits your expectations and needs.
I would like to note, that finding the work on bidding portals is just one of many options on a long way to successful freelance career and you should not get stuck on them for a long time.
Fill in the form below to download my free e-book and don't forget to share this page with your colleagues on your favourite social network!
P.S. Please, include a link to my website https://russiantranslator.pro if you are going to use any part of the information contained in my book for any publications (both online and offline).